We help museums, visitor centres, tourism groups, historical sites and communities enhance their visitor experience with carefully thought-out, quality interpretive signage design.
Axiom Design Partners have designed interpretive signage and environments for some of Western Australia's most iconic tourism and cultural destinations – including Kings Park & Botanic Garden, Fremantle Prison and the New Norcia Benedictine Community, as well as numerous smaller, local visitor destinations.
Working with interpretive consultants, managers, community groups, writers, artists and other contributors, Axiom partner and collaborate to simplify the process and create unique and attractive signage solutions. The end result being to clearly and simply interpret environmental, cultural and heritage information and stories that attract visitors and create meaningful and engaging experiences.
At Axiom we believe that for interpretation signage to work well, it is essential that the signs are part of a larger overall communication and interpretive strategy and not simply a stand-alone project or add-on. Our design capabilities extends to developing and integrating interpretive trails, self-guided walks, indoor and outdoor displays and exhibits with other forms of interpretation such as printed guides, maps, brochures, websites, apps and other media.
Axiom has worked on a wide variety of interpretive design projects and is particularly experienced on heritage projects and where appropriate we apply the principles of the Burra Charter – specifically that "interpretation should enhance understanding, appreciation and enjoyment of the site, and be culturally appropriate".
As brand consultants we strongly believe that every interaction is an opportunity to reinforce an organisation's brand – to engage with visitors and build a positive perception not only of the place, but of the people behind it. A better visitor experience leads to repeat visitation and positive endorsement, ultimately attracting a wider audience.
Case Study
Kings Park Interpretive Signage
Kings Park & Botanic Garden in Perth is visited by millions of people each year. Working closely with both visitor services and education staff at the Botanic Gardens and Parks Authority (BGPA) we crafted one of the largest integrated suites of interpretive signage in Western Australia.
Discover more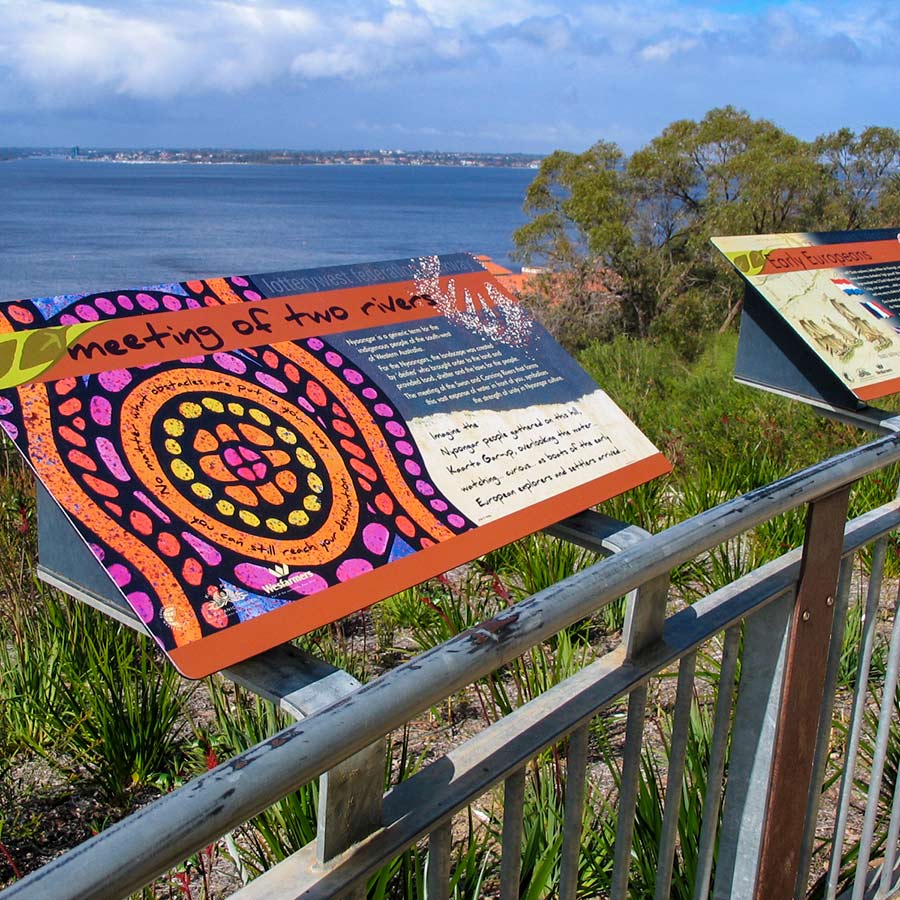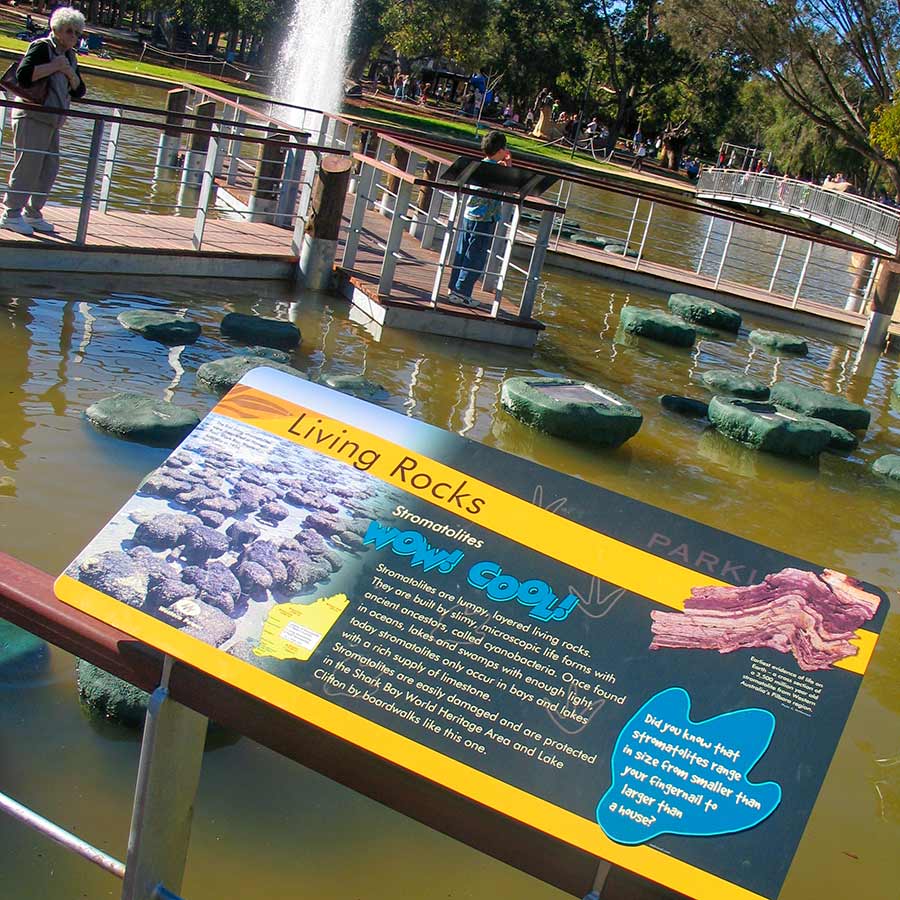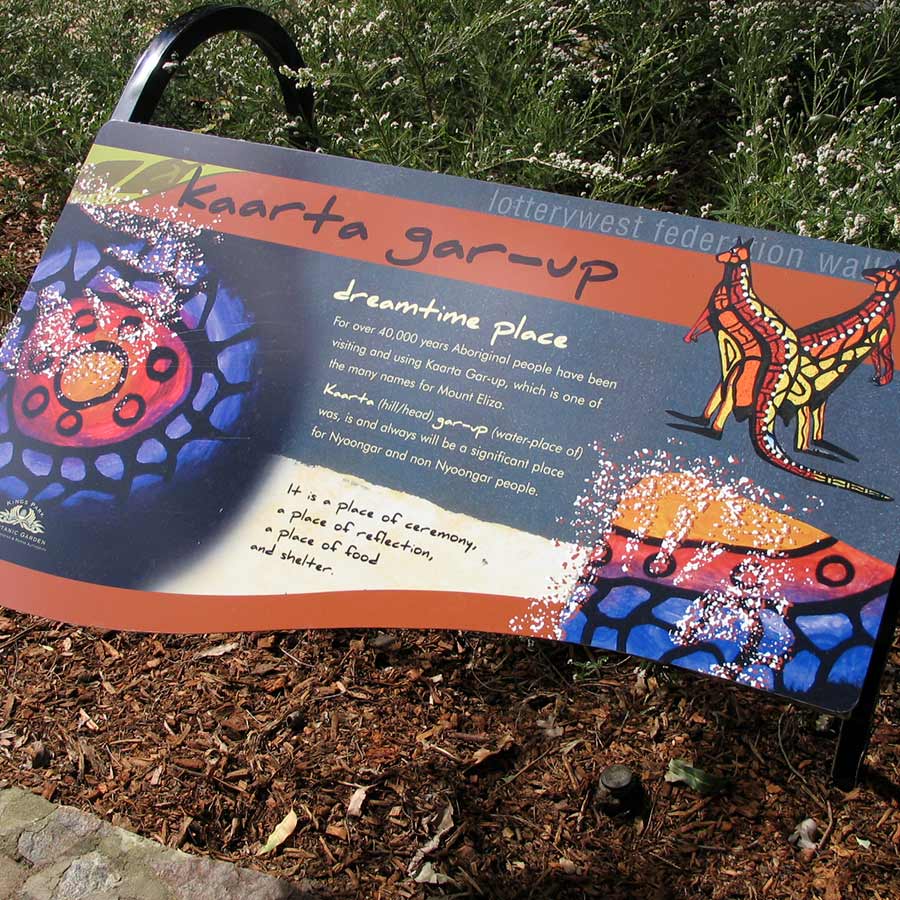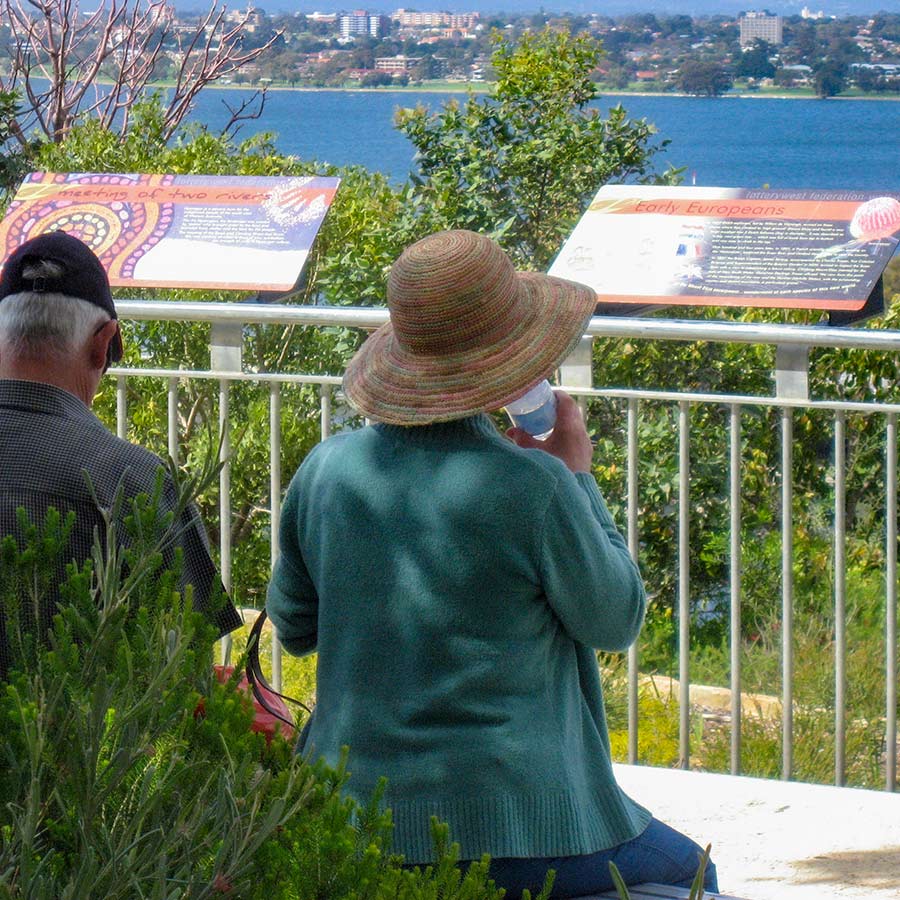 Case Study
Fremantle Prison Convict Depot
We worked in partnership with prison staff, archaeologists and architects to develop a world class visitor experience. Our design built upon the signage strategy we had already created for the prison. The materials selection and installation methodology was chosen to be reversible without obscuring the original heritage fabric of the site.
Discover more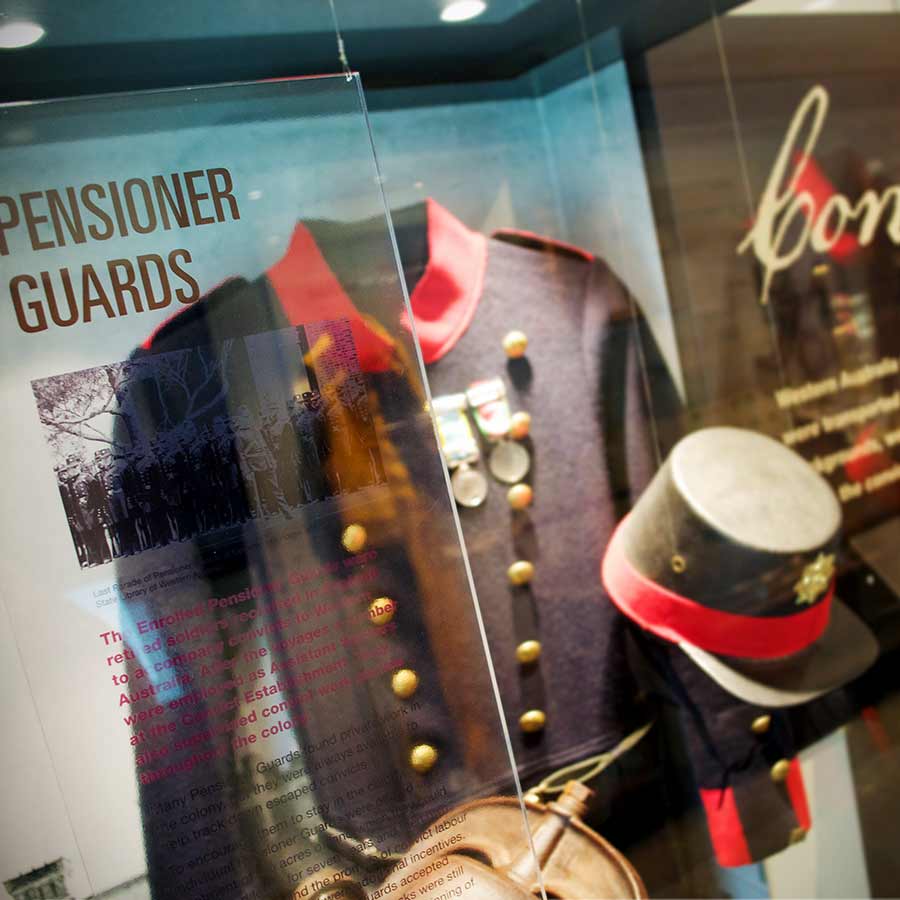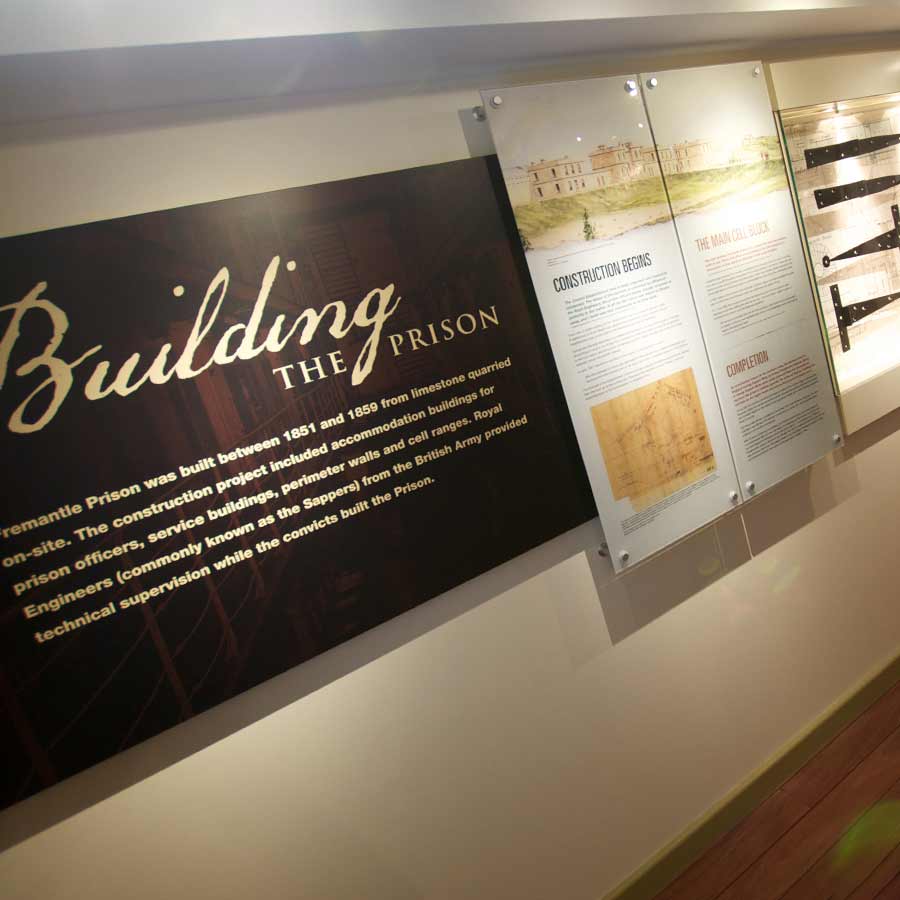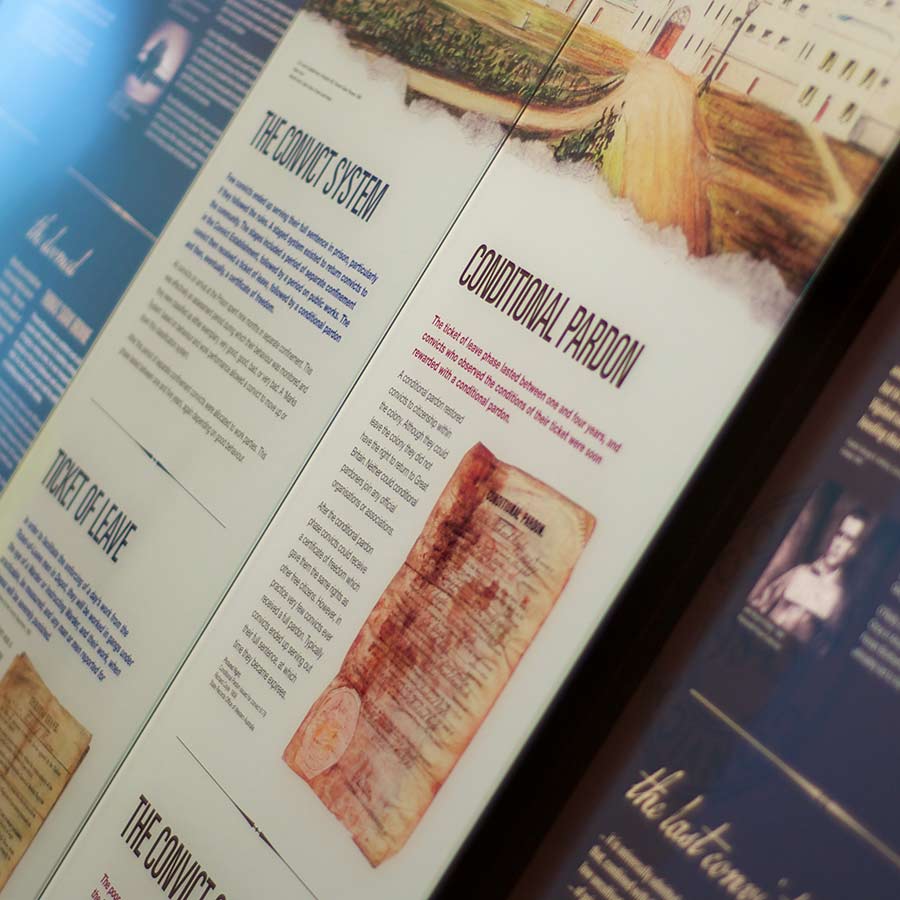 Case Study
New Norcia River Walk Interpretive Trail
New Norcia is Australia's only monastic town, with the Monastery at its heart. These signs continue our material theme of other signage used throughout the town.  They stand proud, yet blend harmoniously in the place they interpret. The corten steel will rust and take on the personality and patina of its environment, further reinforcing the signs connection to the site.
Discover more
If you are looking to tell your story and better engage with visitors and community then you should to talk to us.
View more signage projects