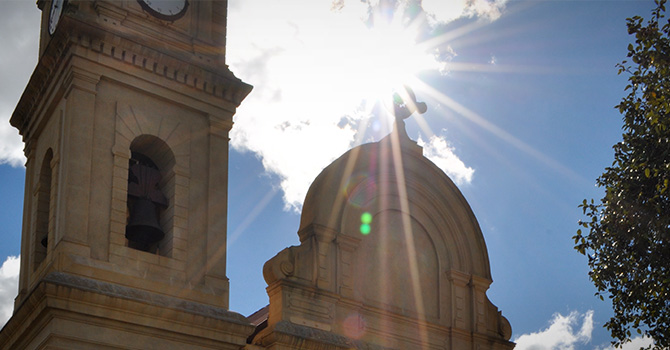 Axiom are delighted to announce that we'll be working closely with the Benedictine Community of New Norcia to design, develop and implement signage across a variety of wayfinding and interpretation installations throughout the townsite.
New Norcia is Australia's only monastic town. The site was founded by Spanish Benedictine monks as a mission to the Aborigines in 1847. It has had continuous occupation by the Benedictine Community since that time. The Benedictine way of life, based on the sixth century Rule of St Benedict, gives the town its primary identity and significance. The Rule gave the town its origin and has guided its development over 165 years. It has shaped practices, values and objectives which continue within the monastery and the town today. It is a distinctive way of life that exemplifies intangible heritage of outstanding significance and rarity.
We are honoured that the monks have bestowed upon Axiom the responsibility of respectfully interpreting this most significant site and we look forward to working with them as this exciting project progresses.